Wallpaper Removal
and installation
Professional Wallpaper Hanger
John Gregoras is a certified graduate from the United States School of Professional Paper Hanging with over 30 years of experience. John's workmanship and skill has been featured in This Old House Magazine and Connecticut Cottages & Gardens. Some think wallpaper is out of style, but new innovations and products have propelled wallpaper hanging into an art form!  With so many styles, patterns and colors to choose from, you can select the perfect wallpaper for any area of your home!
Friendly & Professional Service
If you're looking for professionals who are friendly and impeccable with the final product, fill out our request a quote form and we will get in touch with you.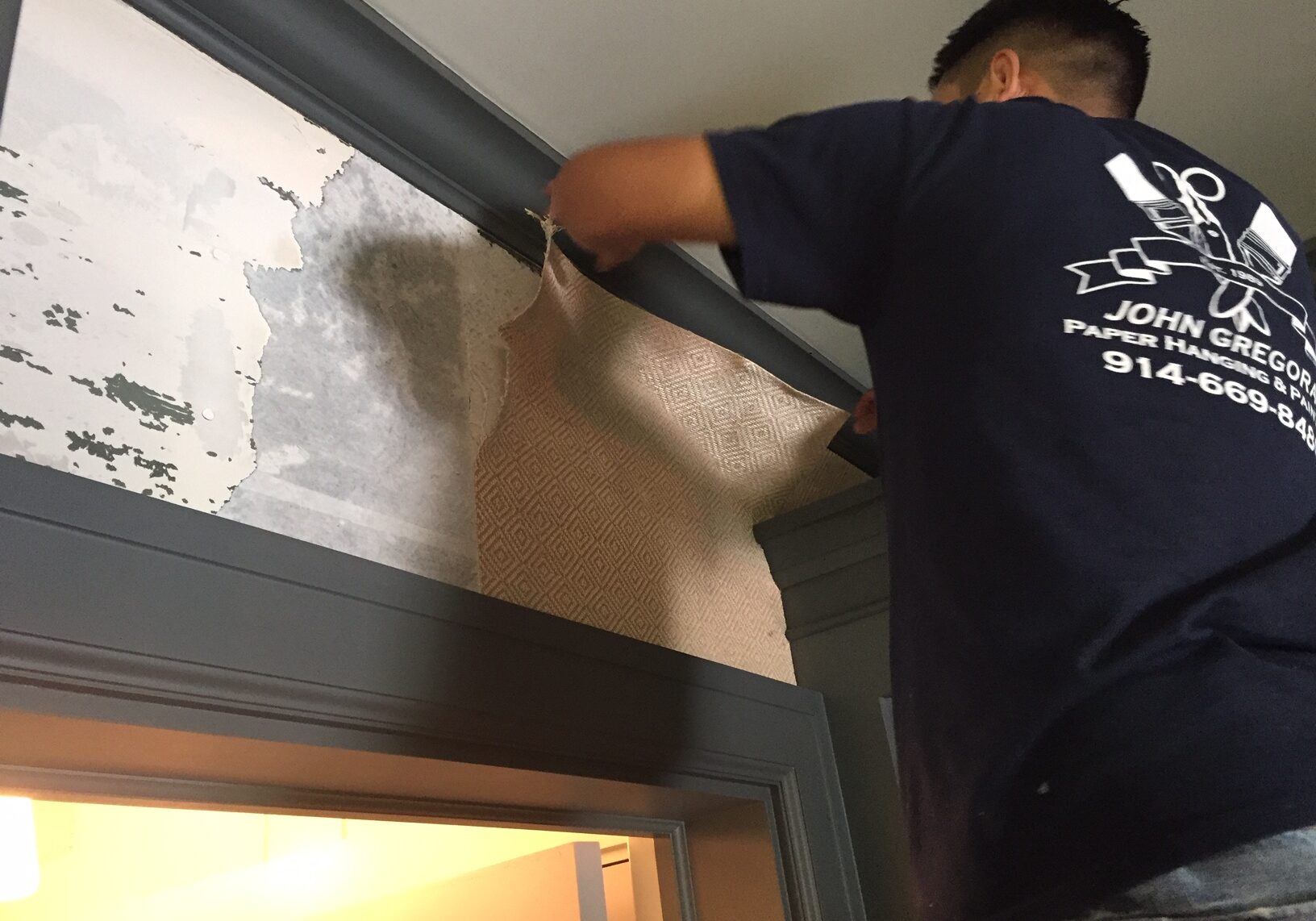 Wallpaper Removal
When we remove wallpaper, we make sure the walls are free of residual glue.  This process assures smooth walls to allow for painting or new wallpaper installation.
Non-Woven Wallpaper
Non-Woven wallpapers are the most user- friendly on the market.  They are earth friendly and totally 100% vinyl-free with a light paper backing that is easy to hang and it removes dry. This type of wallpaper is more difficult to tear, even when it is wet during the application process. However, non-woven wallpaper is not as durable as some vinyl-based backed wallpaper. It also won't hide any irregularities in the wall, so the walls have to be prepped, preferably by a professional for best results.
Solid Sheet Vinyl Wallpaper Installation
Solid Sheet Vinyl wallpapers are printed on a 100% vinyl material and are commonly embossed to give them a luxurious textural effect. This type of pure vinyl wallpaper is a durable option that is easy to clean and maintain.
Acrylic Coated
(Vinyl Coated Paper)
Vinyl Coated wallpapers are printed on paper and treated with a coating for durability.  It is an easy paper to clean and maintain. These wallpapers are unaffected by long-term exposure to humidity, making them ideal for kitchens and baths!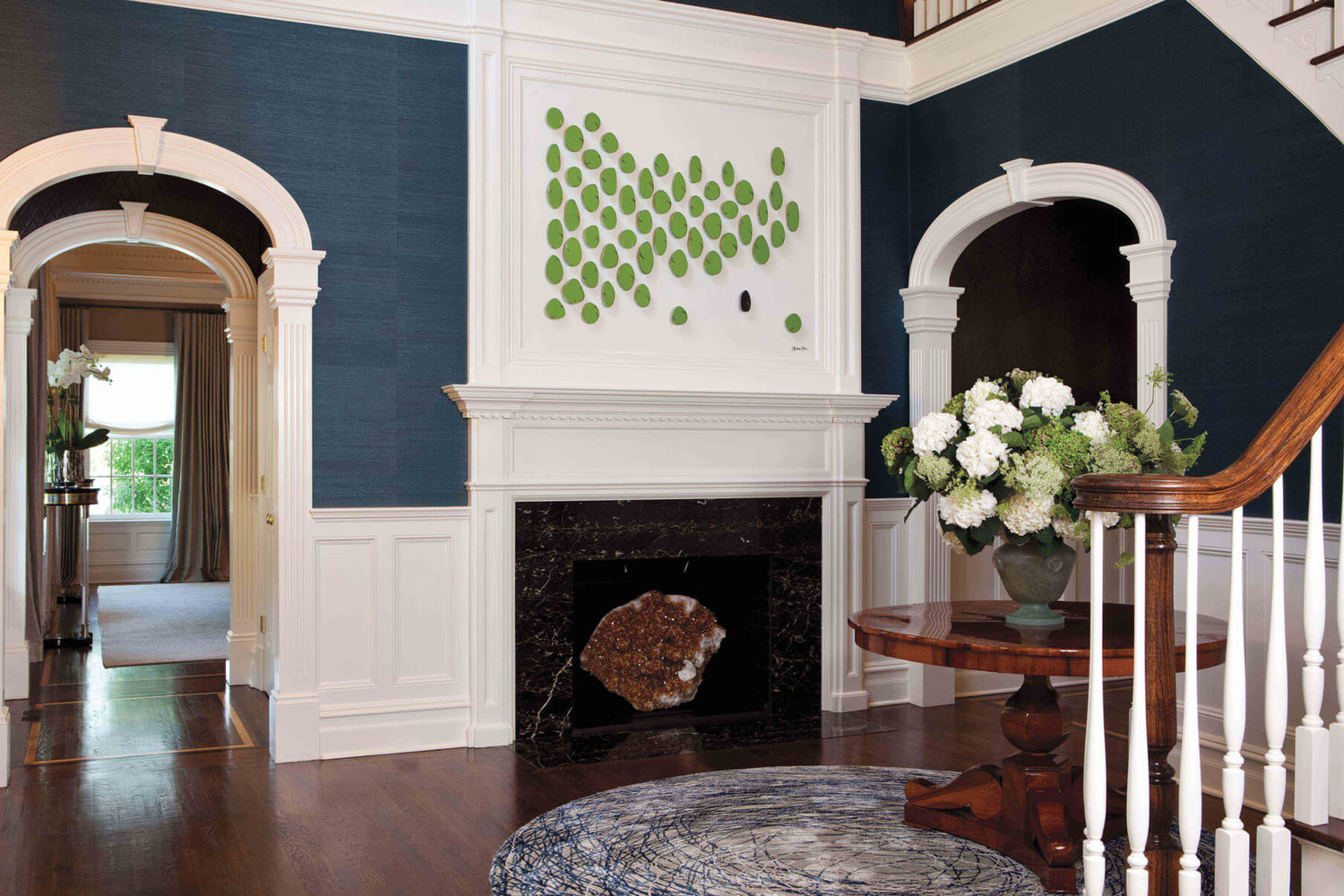 Work With Professionals
John Gregoras has worked with some of the top designers, architects and contractors in New York and the surrounding areas. Some of the best include Steven Gambrel, David Scott, Anjali Pollack, Mark Cunningham, and Kathleen Hay. You can rely on John's experience and knowledge of all types of wall coverings to make any job, large or small, become a centerpiece in your home, office or work space.
Grasscloth
Grasscloths are one of the most beautiful, natural-looking, decorating materials. They provide texture and elegance suitable for a wide range of styles, from classic to modern. Grasscloth is made of natural materials like hemp, arrowroot, jute, or sea grass. Thin cotton thread is knit together with the material of choice, and then it's adhered to a backing typically made of delicate rice paper. There is no pattern with these wallpapers, and each piece is unique with colors that are slightly different, giving it a very distinct look on the walls. It doesn't hold up well in moist, humid environments, so be selective about where to hang them.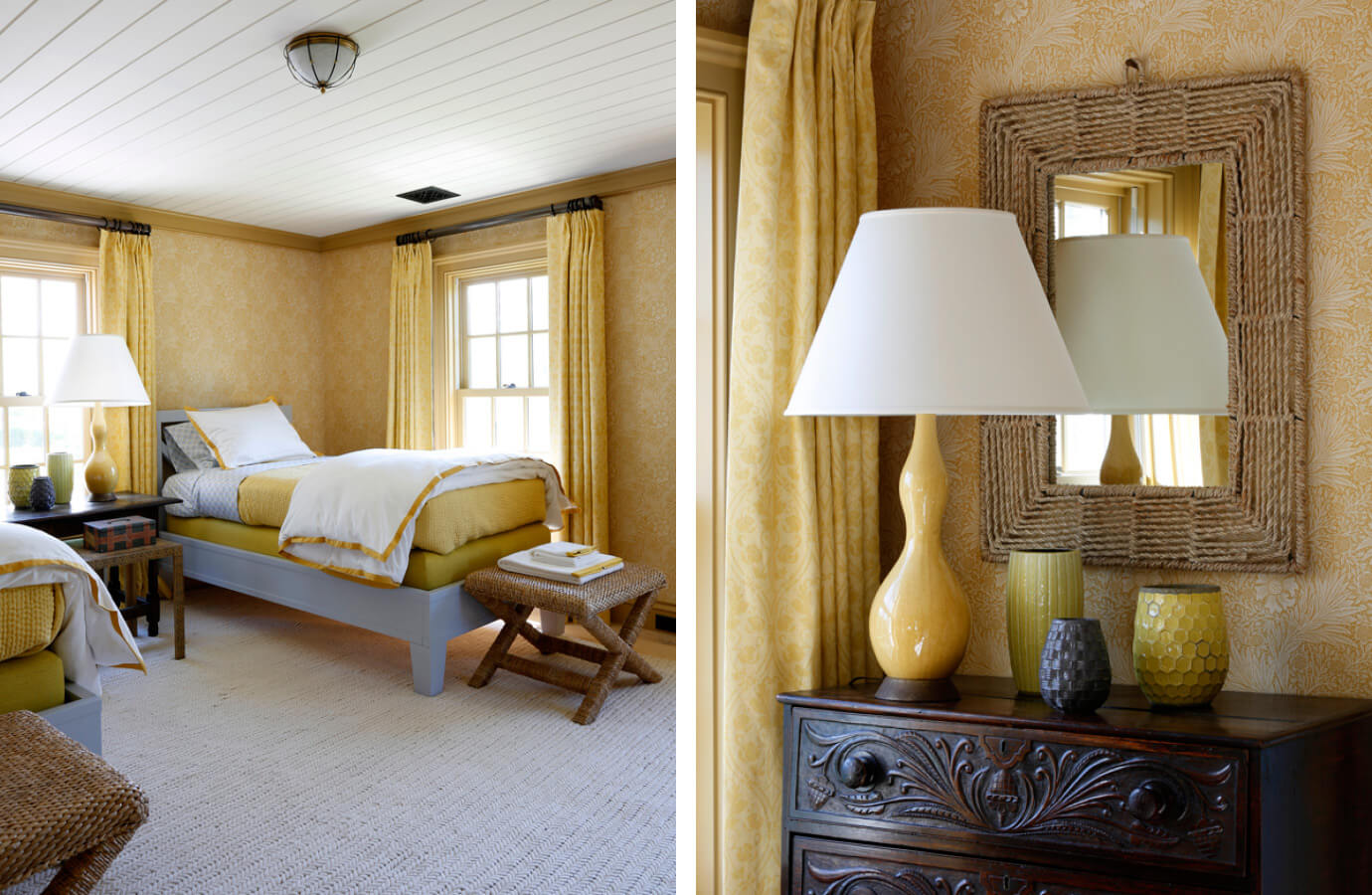 Pasted vs. Non-Pasted Wallpaper
Pre-pasted wallpapers have a cured adhesive applied to the backing, which is activated with water. Non-pasted wallpapers have no paste applied to the backing, so paste is required to hang them.
We Install All Types Of Wallpaper
Our professional wallpaper staff installs many types of wall covering including:
English papers, hand prints, fabrics, vinyl, textured grasscloths and even leather!
WHEN SELECTING YOUR WALL COVERING, MAKE SURE TO CHECK OUT THESE FINE BRANDS:
Anna French
Brunschwig & Fils
Clarence House
Cole & Son
Colefax and Fowler
Donghia
Farrow & Ball
Holland & Sherry
Nina Campbell
Osborne & Little
Phillip Jeffries
Pierre Frey
Sanderson
Scalamandré
Schumacher
Stark
Thibault
Wolf Gordon
Zoffany