Skimming a ceiling for texture uniformity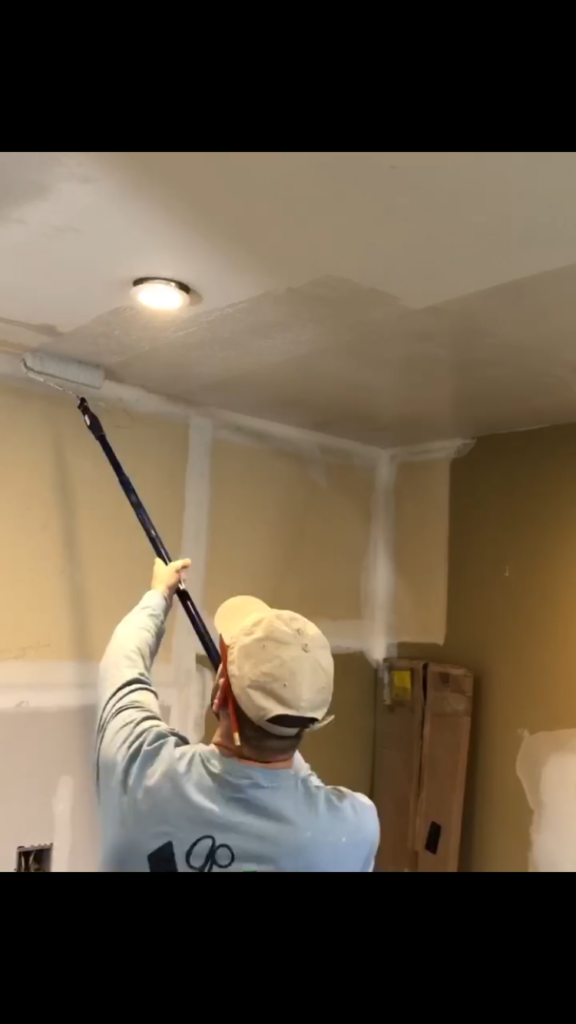 SKIMMING A CEILING FOR TEXTURE UNIFORMITY.
To provide uniformity on a ceiling, we are applying a skim coat prior to finish painting. We apply the plaster compound mixture with a roller, then follow up with a spackle knife to make it smooth. This is an efficient process with two working together. One mixes and applies, and the other comes back through with the knife immediately. When dry, we will lightly sand the ceiling, prime and apply two coats of finish paint for a beautiful even finish!